One of the finest hotels in Barbotan, Hotel Restaurant La Roseraie ** welcomes you
Optimal comfort
Located 120 meters from Spa, along the botanical park where thermal watersare born and flourish where trees and exotic plants (famous for its lotus), Hostellerie de la Roseraie is equipped with a lift to its 18 rooms and Suite all equipped with flat screen TVs, direct telephone, double or twin beds, and all the necessary comfort to your stay.
Barbotan is not only the station where one finds his legs, it is also ideal for the cure of air and rest in an area with particularly mild climate and abundant vegetation.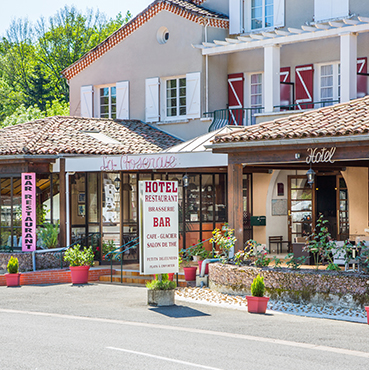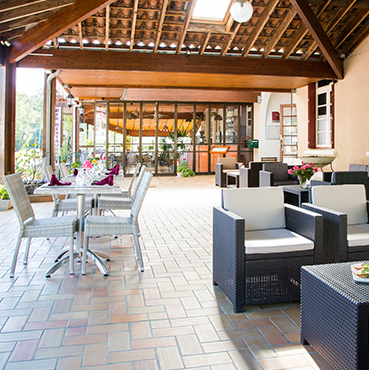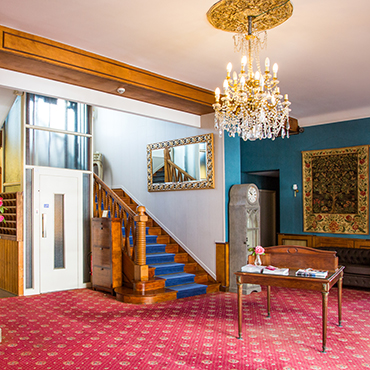 A setting conducive to relaxation
By choosing our hotel in Barbotan-les-Thermes Cazaubon, in the Gers (32), you choose the comfort and calm of its sunny rooms. A staff at your disposal and an ideal location for rest and relaxation. Our park with deck chairs will prolong your siesta in the shade of the catalpa.
Discover the local specialties
With us, you'll have time to enjoy the traditions of Gascony and the delights of the Gers gastronomy : our wines (Côtes de Gascogne, Saint Mont, Madiran, ...) without forgetting the Floc de Gascogne, Armagnac, the duck breast, crumble and the inevitable foie gras.
For personalized information, contact us at 05.62.08.35.00 or via our online form.